How to resolve the online growth conundrum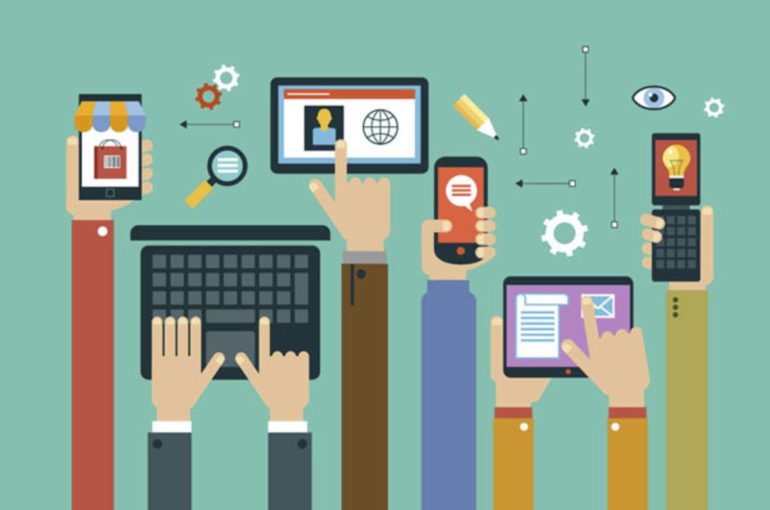 How does an online brand embrace traditional media and established brand building techniques? Ciaran Deering, head of online at The Grove Media, explains
While many businesses are still wrestling with digital transformation, the unprecedented events of 2020 saw digital activity increase with a vengeance.
Daily online consumption around the world soared as countries went into the first lockdown, doubling from 3 hours 17 minutes to 6 hours 59 minutes, according to DoubleVerify.
This saw the likes of Netflix and Amazon Prime reaping the benefits as time spent on subscription services in the UK doubled to an average of one hour 11 minutes per day, according to Ofcom. And ecommerce rocketed, with online retail sales predicted to rise from £76.04bn in 2019 to £99.31bn by the end of 2020, according to Statista.
But as we enter 2021, not everything is rosy in the world of digital. We face more regulatory restrictions with the establishment of a new tech regulator from the Competitions & Market Authority, we need to find an industry alternative to cookies, and some of the online brands that have fared so well since start up are now starting to hit a growth ceiling.
Over the past few years, much has been written about online start-up brands, particularly the direct-to-consumer brands (DTC). According to a report from the IAB earlier this year, 39% of people have purchased a product from one or more DTC brands and 10% have bought from five or more. And the success stories of DTC brands such as Bonobos, Glossiers, Casper and Harry's have featured heavily in the digital and marketing press.
These new digital disruptors sent shockwaves across the established retail market, forcing many traditional brands to invest in ecommerce and to really focus on the performance of their retail media. Zara is just one example of a bricks & mortar retailer that has invested heavily in online.
And while the established brands have been busy investing in ecommerce, some of the young start-ups have been growing into established brands. Just Eat, Missguided, Prettylittlething, BooHoo etc were all born online and are all now household names. But many of them have had to spend significantly in traditional media and established methods of brand building to get where they are today. For example, Just Eat rolled out a much-praised TV campaign featuring Snoop Dogg and used its sponsorship of The X Factor to drive awareness and sales.
And this is the reality that will be dawning on many of the newer online brands as they go from start-up to scale up and beyond. As is evidenced from the market in 2020, ecommerce competition is fierce, and online brands looking to significantly grow market share now need to look to traditional brand building.
So how do you embrace traditional media and established brand building techniques if you are an online brand that has been primarily focused on sales and customer acquisition?
Firstly, you may need to rethink the marketing funnel. Brand building is about the top of the funnel, so you will need to have a clear understanding of how brand channels work with direct response and performance media. The channel split is likely to shift to 60% brand and 40% DR, and it's important to remember that the higher funnel investment has a longer term pay off.
Higher funnel media activity will inevitability mean that the 'online brand' will need to embrace the reach and frequency offered by TV. With addressable TV and video-on-demand, this shift is much more affordable and more measurable.
Out-of-home is also a good brand-building option, where it's right for the audience and budget is available. The key here is to continue testing and learning in the paid search and social space to get the right media mix, while overlaying new brand media investment.
The shift of spend into more traditional media will inevitably necessitate in an increase in the overall budget. Digitisation has democratised and lowered the cost of traditional media, but there will still be a need to increase spend.
Brands making this move should forecast to protect investment in effective DR channels, and then layer brand investment on top, including sponsorship.
And obviously this change in strategy is not just about media, it will require investment in brand-building creative. The key here is to get the production values right and to ensure that the creative and messaging works across all platforms. This doesn't have to cost the earth and could well see TV taking the lead, with edits running across online and social.
Many online brands moving into traditional brand building will have a successful ecommerce platform. Clearly this will need to reflect the new look and feel and incorporate any changes in messaging. Traffic to the ecommerce site can be significantly increased by the new consumer journey interactions generated by the brand media.
At The Grove Media we recently worked with an online brand that had hit a growth ceiling and needed to embrace traditional brand building.
We started at the bottom of the funnel with a rigorous test and learn strategy on paid social and search. We found that DR worked better alongside a brand strategy.
The brand moved into TV for brand building and customer acquisition, combining this with search to reach customers with specific needs and Facebook for advanced audience segmentations.
With this new approach, the client saw a threefold increase in new customer signups and ROI improved by 50% on DR channels when run alongside brand activity. And over time, we believe the client will see continual improvement in longer term metrics such as brand awareness uplift.
For many online brands looking to scale up, the move to traditional brand building is likely to be a cultural shift, but a necessary one. These are the three things you should do now if you are looking to make this bold move to drive growth:
1. Look at your brand to see if it has the right foundations to embark on this journey. Engage with a good creative agency – don't assume you can make this leap with in-house design.
2. Examine your target audience and conduct a media channel planning exercise with your media agency.
3. And set KPIs for a test and learn strategy and understand how you will measure them at both a brand and DR level.
There is no doubt that 2021 will be another very challenging year, and we are set to see changes that could have a significant impact on digital media. Those online brands that are agile and able to embrace approaches to media and marketing that would have been inappropriate or unaffordable at launch are the ones more likely to have a strong and sustainable future.
Editorial first published on Mediatel