As the curtain finally falls on an astonishing 2020, here's our lowdown on the hot topics for 2021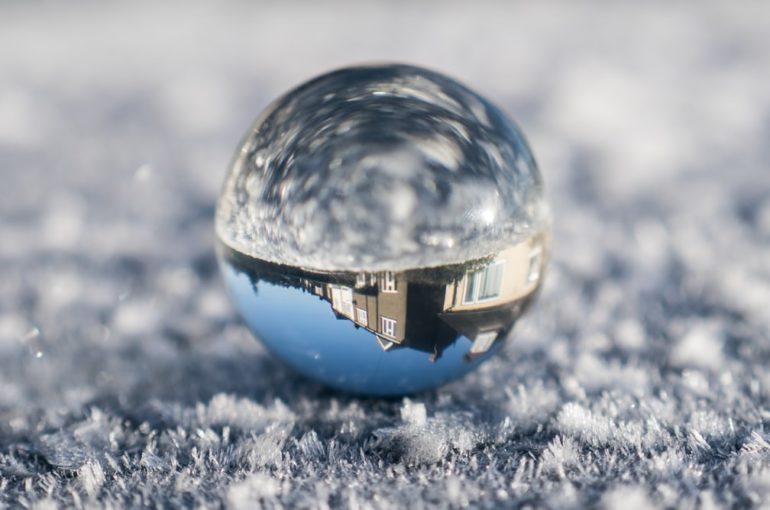 Targeting ain't what it used to be
Mobile and mobile data will become more important than ever in 2021, as we all move around in less predictable ways. Mobile can help bricks & mortar retailers to attract shoppers wherever they are – regional, local or hyper local – acting as the final point-of-sale performance channel. In this way, mobile can drive footfall and re-establish hight street businesses as we 're-emerge'.
In the new world of 'approximate location targeting' and further restrictions of third-party cookies, mobile will continue to offer advertisers the ability to laser in on potential customers through first party data. Knowing where people are and identifying their (new) post-COVID movements is the true power of the medium.
The war on data could get messy
How is the industry going to squeeze the most out of data with everything that's waiting around the corner? We face more regulatory restrictions with the announcement of the new tech regulator from the Competitions & Market Authority, we need to find an industry accepted alternative to cookies, Google could be faced to sell Chrome…oh, and we could see a shift to 'approximate data' with the launch of IoS 14.
2020 has seen a huge surge in online media consumption and shopping online, but in 2021 we are going to have be a lot more savvy with digital and data-led communications. Is the future quite as programmatic as everybody thought a year or two ago? Programmatic neatly dealt with fragmentation, but with a possible war on data and concerns about data quality, should we be preparing ourselves for some degree of movement back to fragmentation and publisher-led media?
Facing up to an online growth conundrum
For the past couple of years, the industry has heaped praise on the online up-start DTC brands. Big brands have looked on enviously and thrown money at ecommerce. But some of these online brands are now hitting a growth ceiling. What to do? Traditional brand building is the answer – just look at Just Eat. The fast-food delivery service is an online success story, but has become such a household name because of its investment in TV advertising and sponsorship and the smart way it has combined this with targeted digital.
As high street retailing braces itself for further fallouts after the collapse of Arcadia and Debenhams, and the big bricks & mortar retailers play catch up with ecommerce, many online brands moving into scale-up and beyond will have to rethink their media and creative strategies to combine direct response advertising with brand building on the likes of addressable TV and out of home. Our advice? Test and learn, test and learn…
All hail the SME: the future's addressable
Those brands that are able to spend on advertising stand a good chance of emerging stronger from the recession. But what if you're an SME? Developments in hyper-localisation and more sophisticated addressable media will give smaller brands – with a modest budget – the ability to confidently spend in the knowledge they are reducing risk and maximising return. And let's face it, 'going local' is set to be a powerful movement in 2021. Pre-Christmas news stories have been flagging up the growing importance of community and people's intention to buy local…and Google in its TV advertising is encouraging all of us to supporting the high street through local business reviews.
With developments such as Sky's Adsmart and ITV's Planet V, addressable TV is now accessible and affordable for regional and medium-sized businesses. And SMEs will be able to use hyper-local marketing to reach audiences whether they are "stay at home" or "allowed out". This will be critical as we emerge from the pandemic. And of course paid social media and online programmatic will continue to be vital in driving visibility for smaller businesses. Think national, act local.
Think small to tackle the young talent challenge
The ad industry continues to struggle to attract the best young talent, and the challenges of 2021 are set to make this even harder. So what is that we need to offer? Flexibility, real experience and responsibility, easy day-to-day interaction with senior people, training, refreshingly 'nice' culture? Who can offer all of this? It's time for small independents to step up.
The IPA's survey of students and recent graduates found that the ad industry has an awareness problem – over half of those surveyed couldn't identify a single agency by name. If they did it was Saatchi & Saatchi and WPP. Yeah, OK. It's pretty much the same story each year. So maybe the smaller, independent agencies can think and act differently. 2021 will be the year of going local. So let's do that with young talent. Let's focus on local marketing, targeting those much talked about under-represented demographics, and show them what a great future the small, independent has to offer.
Picture courtesy of Jamie Street Unsplash