Here's our lowdown on 5 hot topics for 2022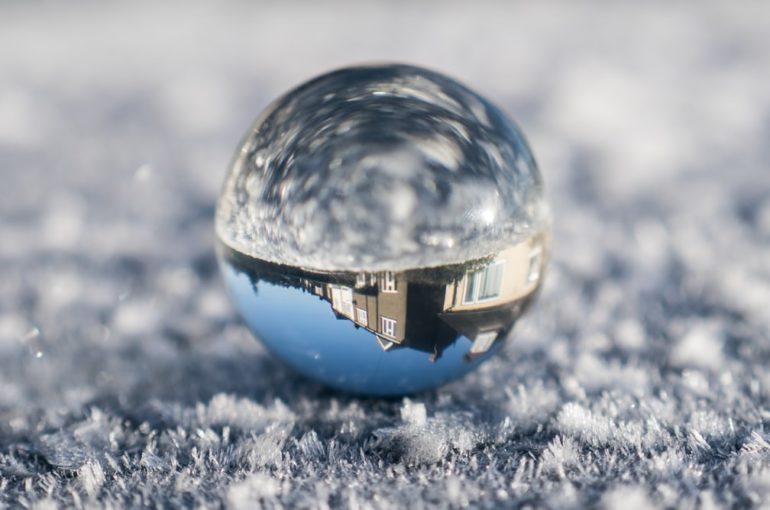 Don't be scared of the Cookie Monster
In 2021, changes to online tracking and permissions threatened to impact some of the benefits of digital marketing. Safari and Firefox had already introduced default blocking of third party cookies, so attention turned to what Google would do. And, in addition to the third party cookie issue, when Apple introduced its iOS14 update, users were prompted to opt-in to share their data on every app they use, potentially impacting targeting and reach via Facebook and other publishers.
Luckily cookie blocking on Chrome won't now happen until 2023, and in 2022 we could see a viable alternative to cookies being developed. Google's much discussed FLoC solution creates a lookalike audience that protects privacy by using algorithms to process people's web browsing behaviour on individual devices.
Facebook are not releasing any numbers, but there seems to be a consensus that only about 20% of people using iOS14 are opting in to Facebook ad tracking. However, we are getting estimates on the conversion volumes from iOS14 devices, and in 2022 we will continue to reach quality audiences, at frequency and at relatively low cost.
Looks like the 'new local' is here stay…for a while
The pandemic has prompted many commentators to pontificate on the 'new normal'. But as many of us will continue to work at home in 2022 – at least for part of the week – at The Grove Media, we are more focused on what the 'new local' looks like.
People have become very used to shopping locally, so out-of-town retail parks will continue to benefit from this and should invest in mobile and in-transit media to boost awareness, and to use radio and OOH to drive point-of-sale. Online shopping is highly unlikely to go back to pre-pandemic levels, so bricks & mortar retailers – particularly in city centres – will need to communicate their point of difference and focus on entertainment-style experiences.
Time to get smart with mobile and out of home
Mobile has been growing in importance in recent years, but as we move out of the pandemic and spend less time at home, the platform will play a critical role in one-to-one marketing. Mobile ID provides precise up-to-date, near real-time location data. Out of home (OOH) has always been a great platform for brand campaigns, and with advances in technology and addressable media, is becoming increasingly digital enabling it to work seamlessly with other digital platforms. The real sweet spot for driving footfall and audiences – and ultimately sales – is a smart combination of mobile and OOH. The two offer marketers a compelling combination of public and private screen, of broadcast and personal messaging. They enable brands to link people who have been exposed to both OOH – by targeting relevant mobile users at exact panel locations – and in-store advertising.
Connected TV has to change in 2022
Since the start of the pandemic, we have seen a surge in viewing of subscription TV and video-on-demand. And for advertisers, connected TV offers: improved reach, better engagement, retargeting opportunities, and less clutter. But there are several key factors that are holding back the growth of CTV that we must address in 2022.
We need to have a more clearly focused definition of CTV: video content, consumed on a TV screen, delivered via an internet connection. We need to have a clearly segmented CTV ecosystem and greater transparency over audiences reached by these services.
CTV audience volumes are dominated by the non-ad funded, SVOD streaming services – the likes of Netflix and Prime. Improving the quality of content and environment is still a major barrier to growing audiences and advertiser confidence in the AVOD advertiser-funded model.
There is also a real lack of commercial scale with CTV – Thinkbox estimates that CTV accounts for less than 15% of commercial impacts in the UK. Most Broadcast VOD (BVOD) platform cost models – Sky, ITV, Channel 4 – are focused on offering premium CPMs to reach niche audiences. We need serious competitive alternatives to this, if CTV is to really flourish.
The automation debate rages on…
With the launch of Google's new Performance Max service, automation is back on the agenda once again and will no doubt be a key talking point in 2022. Performance Max uses machine learning to create and optimise automated digital ads. These are designed to meet specific goals and to discover a brand's customers wherever they are on the web. Performance Max and other automated services are designed to cut out the heavy lifting in advertising. But, not surprisingly, they have limitations.
With automation at scale, it's hard for an advertiser to effectively manage brand safety. The lack of segmentation and visibility of precise data makes it difficult to see how KPIs can be improved upon, and algorithmic solutions don't necessarily make the right decisions at the right time. As with all automated services, they are there to complement and help people – and they can do this very well. Automation is not, however, a replacement for human experts.
Picture courtesy of Jamie Street @ Unsplash