Why privatising Channel 4 could have a positive outcome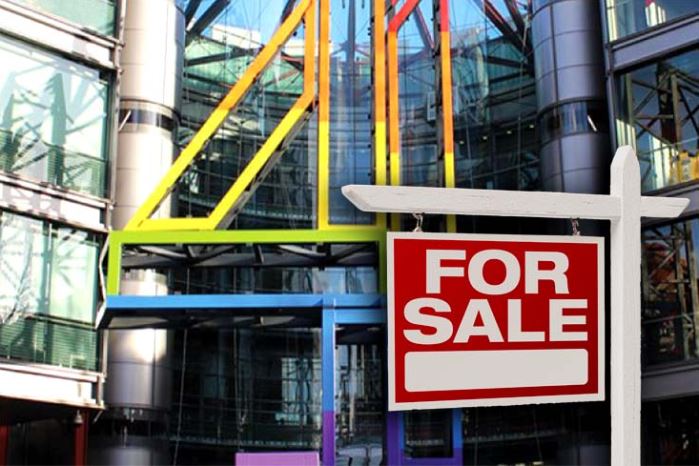 From a buyer's perspective, C4 is in good financial health, its digital-first strategy is working, and it's a great brand. Why would a potential buyer want to damage a good model that it has paid such a high price for?
When Channel 4 was launched in 1982, it had a progressive – some might say radical – business model: publicly owned, funded by advertising, and all programming produced in the open marketplace.
While it's had its ups and downs, the channel is a true British success story, and so, not surprisingly, there has been a near universal view in advertising and beyond that privatising Channel 4 is a bad thing.
The obvious fear is that Channel 4 will be bought by a broadcaster that just wants scale in the UK, they fundamentally misunderstand the brilliance of its uniqueness, and turn it into another mediocre entertainment channel that is simply folded into an existing sales house.
This could happen. We could see significant reductions in the value of C4's audience, programming quality eroded, and attitudinal demographic delivery marginalised. Jobs could be lost, real damage could be done to independent production and creative businesses, and consolidation of media sales could lead to very unhealthy monopolisation.
For all these reasons, C4 put forward an alternative solution to ensure it would thrive for the next 40 years. This plan focused on increasing C4's public contribution, creation of a more distinctive British intellectual property – and the means to export it globally – and boosting the creative sector with new jobs and training.
This plan fell on deaf ears in government, so we now have to face up to the fact that C4 will be privatised. So, the big question is: how likely is the 'doomsday' scenario?
Well, firstly, the Government might just keep to its promise about independent production. In a white paper published at the end of April, the government said that C4 will still be required to commission a "minimum volume" of programming from independent producers, in line with the quotas placed on other public service broadcasters. The requirement to commission programming from the independent sector could help to preserve C4 in its current form, to some degree, but this all depends on what minimum actually means.
So, beyond what the Government may or may not do as part of the privatisation process, let's look at C4 from a buyer's perspective. As is clear to anyone looking at the broadcaster, C4 is in good health. 2021 was the channel's strongest year of revenue (up 28% to £1.2bn) in 40 years. It posted a £101m financial surplus and its growth exceeded rival ITV.
C4's digital ad revenue grew by 40% and its share of the UK broadcast digital ad market stands at 35%, ahead of its 28% share of linear TV advertising. Its streaming service, All4, had 1.5billion views in 2021, up 21% year-on-year, and the channel claims 80% of the UK's 16-34 year olds are registered with All4.
And beyond the numbers, C4 is a great brand with award winning programming, diverse audiences, and is respected worldwide. Any buyer would be rightly paying what is rumoured to be £1bn to get all of that. Frankly, why would a company pay out all that money to get something so good and then simply carve it up? Yes, we've seen it happen before, but it wouldn't make sound commercial sense.
The PSB remit will need to change for any sale to proceed, but that could be a positive outcome in that it retains the parts that make it C4 but reworks the model to be more commercial, driving investment in further great content.
And when you look at the buyers that have been mooted – ITV, Sky, BT, Netflix and Amazon – you could arguably discount all of these potential 'dismantlers' due to monopoly factors and business models that don't fit.
ITV and Channel 4 under the same ownership would dominate the UK TV ad market. Together they'd account for around 32% of UK TV viewing and close to half if you discount the BBC. Netflix? There's contradiction with its business model, even though it's talking about an ad funded offering recently. IP is key to the streamer, so why would it buy a PSB without its own studio? Amazon? Again, a similar situation to Netflix – it's mostly interested in IP, although it already has a foothold with ad streaming in Freevee (formerly IMDb TV).
The smart money is on Warner Bros. Discovery. It's not a linear player in the UK, so that would instantly change, and C4's rights deals would be a strong offering, with content geared towards youth-orientated audiences.
Or maybe Paramount. It owns Channel 5 and will strengthen its position and upscale its AVOD capabilities. But that could also be a downside as it may lead to scale issues if it's rolled into Sky Media (who sell C5) and could threaten the C4's UKTV sales contract.
Warner Bros. Discovery and Paramount both have in-house production capabilities, meaning they retain control over IP and are able to maximise revenue from content. But surely, they would all recognise the merit in awarding independent production houses with content creation and continuing to be 'the incubator for talent'?
From a commercial perspective, new ownership could be positive. TV buyers want channels that are able to attract large scale mass audiences. Without a public service remit, C4 could become more of a powerhouse, delivering larger, more diverse audiences without the handbrake of having to tick so many PSB boxes. It could potentially retain its niche as 'the edgy channel' but in such a way that it delivers higher viewing across all platforms.
So, while we need to prepare for the worst-case scenario with privatisation – and given the length of time the process could take, possibly two years, it's not even certain it will go ahead – a positive future for a privatised Channel 4 is definitely not beyond the realms of possibility.
But public or privately owned, one thing is very clear: we need C4 to remain a strong brand. As linear will inevitably dwindle over the coming years, and as consumers become overwhelmed with content from the likes of Netflix and Amazon, consumers will gravitate towards a provider they can trust and know will deliver quality content. C4 is that strong brand and any potential buyer would be well advised to keep it that way.
David Price is managing director of The Grove Media.
This article first appeared on Mediatel's The Media leader, link below
https://the-media-leader.com/why-privatising-channel-4-could-have-a-positive-outcome/