ITVX is a boost that our AVOD market needs to grow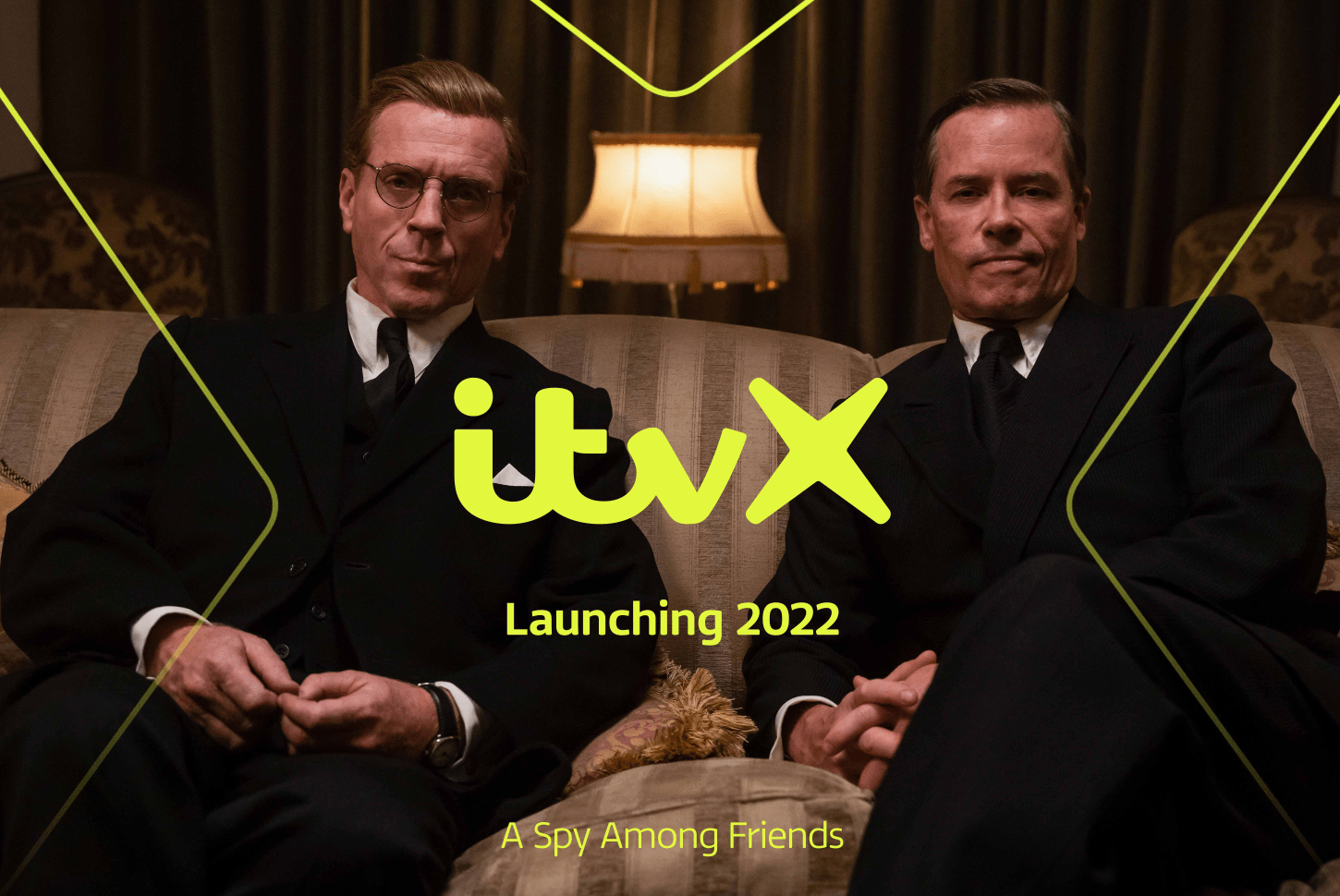 By David Price, Managing Director, The Grove Media
Opinion
ITV's new streaming service comes when the UK AVOD market is ripe for more competition. But the broadcaster needs to answer two important questions.
Connected TV has to change if it's to compete with linear TV. CTV audience volumes are still dominated by the big, non-ad funded, SVOD streaming services.
However, the announcement of the autumn launch of ITV's ITVX streaming platform is set to be the catalyst for a growing advertiser-funded video-on-demand (AVOD) market in the UK.
Frankly, the UK market is ripe for a superior AVOD platform which can compete with the likes of Amazon Prime Video and Netflix. Consumers have made it clear they are willing to watch ad-funded streaming platforms as long as they have access to premium content.
According to a 2021 Mintel report, 50% of TV viewers would prefer to watch an ad-supported TV streaming service, and Comcast recently reported that 80% of consumers would prefer an ad-supported service over a higher cost SVOD service.
A growing and healthy AVOD market is right for both consumers and advertisers. In lockdown we were all addicted to subscription VOD (SVOD) TV.
Netflix and Amazon Prime enjoyed subscription increases of 17% and 29.5% respectively in 2020 (BARB/Mintel Q1 vs Q3). And while there will always be demand for premium ad-free streaming services, the trend for platform 'stacking' has definitely peaked.
The rising cost of living, potential surcharging for password sharing and investment pressures – which may hamper the production of quality new content – all add up to consumers reviewing their current choices and invariably looking to reduce household costs.
And it's not just the ITVX announcement that is pointing towards the growth of AVOD. A few weeks ago Disney announced that it is introducing an ad-supported plan for its streaming service Disney+ as part of its goal to reach 260 million subscribers by 2024. And then straight afterwards, Netflix announced that both its basic and standard subscription plans would increase by £1 per month, fuelling speculation that the platform might launch an AVOD option.
Content is critical, but so is strategy
There is every reason to expect that consumers will view ITVX favourably. The interface will look more modern and will appear familiar to regular users of Netflix, Amazon and Disney+. And improved functionality will also borrow from the established SVOD platforms.
But it's the quality of the content that's the critical factor in growing the AVOD market. While the other two major broadcast platforms, Sky Go and All4, have quality offerings, the AVOD market also includes online publisher content, and much of it is far from up to broadcast standards. We are therefore reliant on the BVOD platforms to drive the market, and by combining BritBox into a single platform and increasing the content from 4,000 to 15,000, ITV is doing just that.
With ITVX, consumers will enjoy 'streaming first' exclusives and all ITV drama and comedy commissions made available on ITVX as soon as the first episode has aired on linear channels. This programming strategy will be attractive to advertisers, as will the increased commercial opportunities through the free ad-supported TV (FAST) channels. A total of 20 planned at launch.
With the increased content and new channels, ITVX has the potential to bring larger scale audience reach to advertisers. This is really important. At the moment, the BVOD model is based on offering premium CPMs to reach niche audiences. This has to be scaled out if we are to see a competitive and sustainable AVOD market.
Advertisers will also benefit from an upgrade to ITV's delivery platform Planet V, increasing the addressable audience proposition and improving the integration between ITVX and the advertising technologies. ITV Hub's targeting capabilities have noticeably improved through Planet V, and more opportunities to get closer to bespoke audiences will be very welcome. The indications are that we are going to see some pretty impressive contextual content targeting with ITVX.
Serious potential impact on linear daytime market
However, concerns have been raised with the launch of ITVX. The news of ITV's 'digital-first' strategy was met with some uncertainty from investors. ITV is clearly right to take this route, but you can understand the reaction, given that the broadcaster is arguably a little to the party. In the same context, questions have also been raised about whether ITVX will hasten the demise of ITV's linear offering and mainstay of the business. I think this is unlikely given that linear viewing is on an 'older trajectory' and ITV already has a good VOD product, attracting younger and light viewers.
There are two areas where questions should be asked: the first is the 'dual approach' of ITVX and the second is the platform's potential impact on linear daytime TV.
ITVX will launch with a premium SVOD option, as well the ad-supported service. This is seemingly contradictory to market trends and there appears to be little distinction between it and the AVOD offering. It looks to have been a 'nod to the City' as a way of recouping some of the investment into the new platform, rather than an a genuinely effective way of increasing subscription and revenue numbers. It was certainly placed on the backburner at the recent launch webinar where ITVX was clearly positioned as an AVOD-first platform.
The impact on linear daytime TV is potentially more serious for the market. This year the ongoing decline in daytime audiences returned, and so far, we have seen a decrease of 30% (Jan-mid March' 22 YoY) as audience viewing patterns return to 'normal'. This is likely to continue, especially as ITV does not appear to be investing in quality programming across the daypart.
The danger for ITV is that ITVX will contribute to this erosion as linear daytime audiences migrate to superior content. This is a big issue for direct response and performance-focused brands as AVOD is still largely a branding-first platform. AVOD doesn't currently offer direct-response brands high volume audiences at low cost or the immediacy to extract efficient responses. And attribution is difficult to achieve effectively from VOD.
We could see brands reliant on direct response advertising seeking alternative media, which start to undermine one of ITV's core business pillars. Current alternatives within ITV's inventory don't offer the commercial powerhouse for direct response-reliant businesses, so it could become more difficult for the broadcaster to maintain revenue levels derived from daytime linear TV.
Despite the concerns, ITV must be applauded for their digital-first approach and the decision to launch ITVX. While it remains to be seen just how effective and successful the new platform is, it's launch is a much needed boost to the AVOD market. Expect announcements from ITV's competitors in the coming months.
First published by Mediatel, link to article:
https://mediatel.co.uk/news/2022/04/01/itvx-is-a-boost-that-our-avod-market-needs-to-grow/