Connected TV must change to compete with linear TV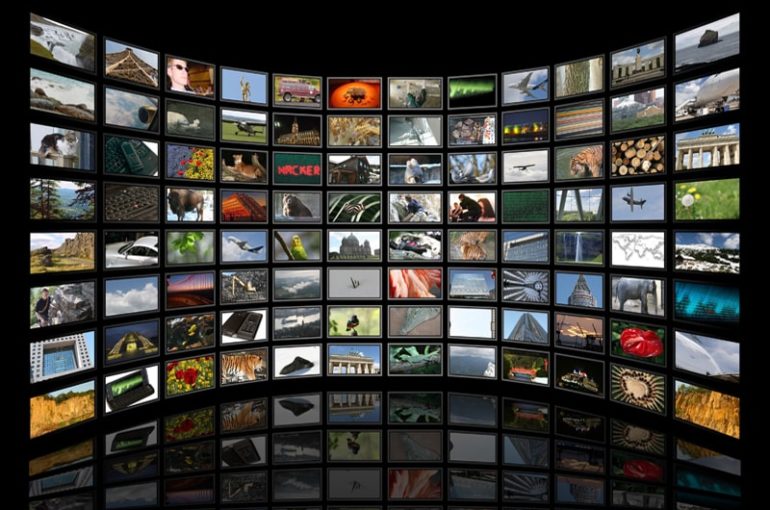 By David Price, Managing Director, The Grove Media
Reducing advertising to CPMs and impressions lessens our ability to use media for a campaign's effectiveness.
The surge in viewing of subscription TV and video on demand since the start of the pandemic has been well documented, with claims in some quarters that we are entering a new era of TV with connected television (CTV).
And there are many positives with CTV advertising: improved reach, better engagement, precise measurement, retargeting opportunities, and less clutter.
However, recent research suggests only 36% of brands were 'considering' moving their budget from linear into CTV. And there is a similar tentativeness on the agency side.
There are several key factors that are holding back the growth of CTV.
First, there is still uncertainty about what exactly constitutes the CTV ecosystem and how it can really be used effectively by advertisers.
Second, outside of the traditional broadcaster CTV platforms, audience volumes are dominated by the large ad-free video-on-demand streaming services.
And third, there is the cost. CPMs charged by the vendors can be 10 times that of linear TV, which reaches more people.
So let's look at what the industry can do to address these issues and make CTV a more attractive option for advertisers.
A more clearly defined CTV ecosystem
Getting a clear consensus on the definition of CTV and exactly what it constitutes has to be the start point. For some, CTV is another term for 'smart TV', which includes linear TV, video-on-demand, streaming music, internet browsing and photo viewing.
From an advertising perspective, we need to move to a definition of CTV that is more clearly focused: video content, consumed on a TV screen, delivered via an internet connection. Even though there are a large number of Samsung smart TV owners in the UK, linear TV should not form part of the CTV ecosystem. This will help clients visualise where each platform sits within CTV, and better understand their merits in terms of audience volumes, cost and ad and non-ad opportunities.
With this more focused definition, we should then segment the CTV ecosystem into four areas:
the non-ad-funded subscription video-on-demand (SVOD), dominated by the likes of Netflix and Amazon;
the ad-funded traditional broadcasters (BVOD), notably ITV (ITV Hub), Sky (Sky Go), and Channel 4 (All4);
the content platforms, which give access to video content via subscription, pay-on-demand and ad-funded models (the likes of Samsung Plus, Now TV and Rakuten);
and the ad-funded online publishers that can be accessed by CTV, such as YouTube and Vevo. Online publishers and the ad-funded content platforms are also collectively known as advertising-based video-on-demand (AVOD).
And it's not just clarity in defining the ecosystem that's required, we also need greater transparency over audiences reached by these services. A lot of the information that's available focusses on US & Northern European markets, which are different and more mature territories than the UK.
Growing audiences for AVOD
Currently, CTV audience volumes are dominated by the big, non-ad funded, SVOD streaming services. And the pandemic has significantly increased subscription volumes and VOD consumption, with the likes of Netflix and Amazon Prime experiencing increases of +17% and +29.5% respectively (BARB/Mintel), while Disney+ sees the biggest uplift in 2021 of 9 percentage points.
However, there is evidence to suggest that consumers will not invest unlimited cash into monthly subscriptions and will increasingly consider advertiser-funded solutions if subscription charges continue to rise. A recent Mintel/Lightspeed report suggests 50% of those surveyed would prefer to watch an ad-supported video/TV streaming service/
Rakuten already has a free, ad-funded streaming service, and with increasing consumer appetite for non-subscription services, other content platforms could follow suit. The big question is whether they have deep enough pockets to invest in this model, building an attractive offer that differs from the SVOD giants.
Netflix and Prime have become major producers of high quality, original content. If it were to become available, it's likely that advertisers would happily go for an addressable/programmatic and premium buy across Netflix as the quality of the content and environment is so high.
Amazon appears to have a quality, ready-made solution in this space with its US orientated, ad-funded IMDb TV offering and it's being developed in the UK. The is in stark contrast to a lot of the sites in AVOD. Improving the quality of content – and environment – is still a major barrier to growing both audiences and advertiser confidence in the advertiser-funded model.
Increasing the commercial scale of BVOD and AVOD
There is also a real lack of commercial scale with CTV. Thinkbox estimates that CTV accounts for less than 15% of commercial impacts in the UK, so it is still small relative to linear TV. At the moment, the most attractive opportunities lie with the Broadcaster VOD and addressable platforms, with Adsmart delivering the majority of these impacts. The commercial value of the likes Roku or Samsung TV is still very small.
Most BVOD/addressable platform cost models are focused on offering premium costs-per-mille (CPMs) to reach niche audiences. We need serious competitive alternatives to this, if CTV is to really flourish. On the evidence to date, there is little to suggest this is going to happen.
Automation will, inevitably, drive down CPMs in CTV but at what cost? There is a fine balance between efficiency and effectiveness that is crossed at a brand's peril. Linear TV has many faults, but we do get to see a programming schedule, spot times, confirmed delivery, reach and frequency and so on.
This transparency is important to advertisers. Reducing advertising to CPMs and impressions simply lessens our ability to use media as a key contributor to the effectiveness of a campaign.
While CTV is clearly a growth market and points the way to the future of TV, exactly what that future is for advertisers is still unclear. In the short term, CTV is contributing valuable incremental reach to linear TV campaigns, but audiences will still want to watch live event TV for both in-the moment and shared experiences.
Some media agencies are recommending advertisers shifting up to 15% of their linear TV budgets into CTV, but at The Grove Media we are taking a more circumspect approach.
We believe that the BVOD and AVOD markets have some way to go before they really represent a significant, attractive, standalone, option for advertisers
Article originally appeared on Mediatel, link below
https://mediatel.co.uk/news/2021/10/14/connected-tv-must-change-to-compete-with-linear-tv/