Braving the elements to help support the communities others have forgotten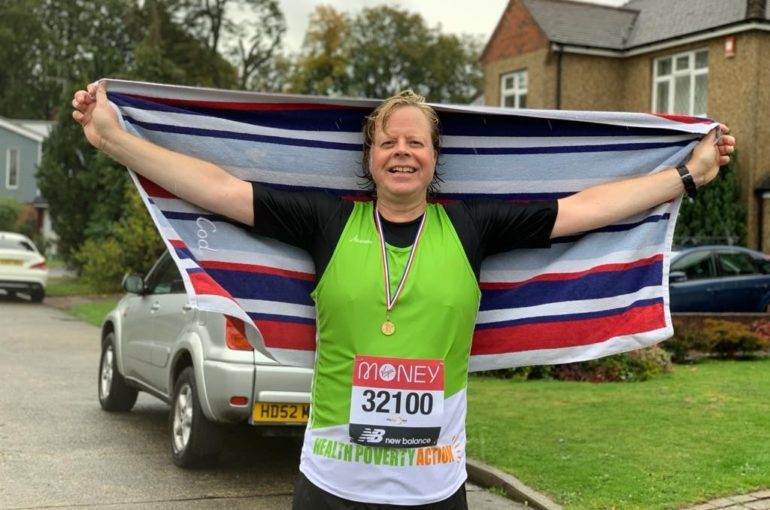 On Sunday 3rd October, our MD, David Price, along with 45,000 other runners across more than 100 countries, took part in the Virgin Money Virtual London Marathon.
The usual pounding of London streets was curtailed this year due to the COVID pandemic but that didn't stop the runners forging their own paths of glory.
Based in Epsom, David chose a mix of local on and off road courses to complete the required 26.2 miles. Supported by friends and family, he clocked a respectable time of 4:41:48 in what were atrocious conditions.
It was a remarkable achievement given David had suffered from COVID 19 in March/April and, at one point, feared he'd never be able to run again.
David ran in support of Health Poverty Action, www.healthpovertyaction.org
He chose the charity due to its affinity with the principles of The Grove Media.
HPA strives to provide health care access for marginalised communities in developing countries. The charity prioritises projects focusing on indigenous communities and communities affected by conflict and political instability.
Congratulations David and we look forward to a repeat performance next year!