Big congratulations to Kami & Sonam for passing, in style, the IPA Foundation Certificate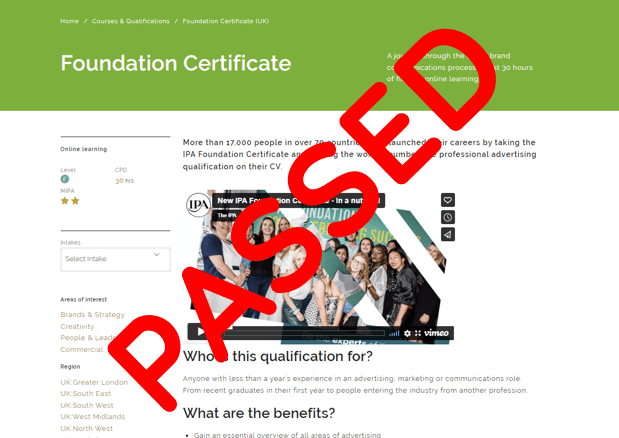 Today we celebrate the achievements of Kamilia Scucko & Sonam Ganatra in passing the IPA Foundation Certificate.
The Foundation Certificate offers candidates an informative and valuable introduction to the UK ad industry.
We know the commitment level that's required to make the exam a success and this award is very well deserved.
At The Grove Media, we value our colleagues and invest time and effort into supporting their career development as well as equipping them with the knowledge and skills to achieve a high level of excellence in their everyday roles. It helps to create stability which in turn makes our clients happy.
Which is why we take training, at all levels, seriously and why the Foundation Certificate forms a key pillar in our IPA CPD programme.
Well done Kami & Sonam.