What is the new local?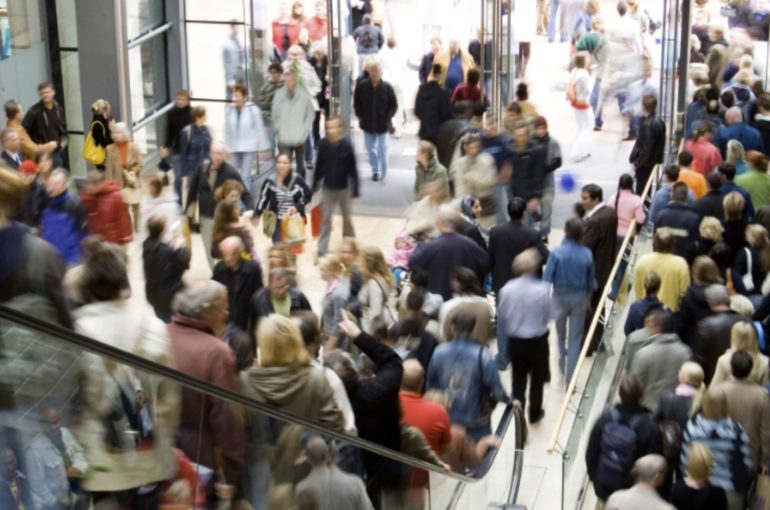 Suzana Lay, head of brand team & planning director at The Grove Media, sets out key things that advertisers will need to consider over the coming weeks and months
On 12 April, the UK started its cautious move out of lockdown. With this, advertisers and the advertising industry are preparing for increased growth.
All UK media is likely to benefit from the opening up of retail and commerce. Over the past few weeks there have been predictions of huge increases in national TV adspend – anything between 50% to 75% in Q2, depending on who you are talking to.
This is not surprising given that the advertising market went down by over 50% between April and May last year. And given that we are moving on from very low bases, Out-of-Home (OOH) is seeing predictions in the order of a 200% to 300% increase year-on-year.
All of this is fundamentally about growing advertiser confidence as consumers start going out again and start spending more.
However, as has been said many times over the past year, we are not going back to life as it was before. There has been much speculation about what is 'the new normal' in terms of work and life behaviours. But, as we move out of lockdown, the question many advertisers will need to focus on is what is 'the new local'?
For the foreseeable future our movements and behaviours are going to be essentially local.
Yes, we are returning to seeing friends and family, going shopping, eating and drinking out, but we are not traveling abroad any time soon, and many of us will still be working from home for the coming months.
The 'new local' in terms of consumer behaviour will obviously vary around the UK, but at The Grove Media, we believe there are some key things that advertisers will need to consider over the coming weeks and months.
Retail boost for out-of-town
On Monday 12 April, we saw plenty of news coverage of people queuing outside stores and flocking back to the high-street.
Arguably this is not representative of widespread behaviour. People have become very used to shopping locally and there is still a clear reticence – particularly among older audiences – to go on public transport.
Town centre high-streets will undoubtedly receive a boost, but local high-streets and out-of-town retail parks are likely to be the big winners, at least in the short to mid-term.
According to BRC Shopper Trak, between November 2020 and January 2021, high-street footfall decreased by 49.5%, year on year. However, retail park footfall only decreased by 17.3% for the same period.
In order to capitalise on this opportunity, retail parks would be well advised to invest in mobile and in-transit media for awareness and to use radio and OOH to drive point-of-sale.
Younger audiences take the lead
Younger people will inevitably drive retail footfall in the short term and there will be a clear focus on beauty and fashion.
According to Kantar research from January, shopping for clothes is the second most important priority – after getting a haircut – with 32% of people saying they want to do this as soon as possible.
Older audiences will be more reticent to return to bricks and mortar retail, having become comfortable with the learned behaviours of a combination of e-commerce and shopping locally for essentials.
Persuading older audiences back into stores will be key for retail's recovery, so advertising messaging from shopping centres and high-street shops will have to focus on Covid-related health and safety to drive confidence.
Importance of brand saliency
Brand saliency will increase in importance – particularly with clothes, toys and electronics – as people make choices in bricks & mortar environments.
While some people will be heading out because they want to enjoy browsing once again, many shoppers will have serious purchase intentions.
So retail advertising – particularly around POS – will need to focus on brand choice. But this needs to be balanced with awareness, particularly focused on 'experience'.
Online shopping has seen a huge boost over the past 12 months – online sales grew by 46% in 2020, compared to the previous year, according to ONS – and retailers and brands need to communicate their point of difference and focus on entertainment-style experiences.
Think public and private screen
As people start to move about again, advertisers can start to take advantage of key digital and addressable media.
Using a combination of DOOH and mobile is critical as these platforms can reach pre-Covid audiences and enable advertisers to know exactly where they are.
Public transport outdoor will take a lot longer to recover with less journeys taking place, so brands should consider moving spend from rail and underground into roadside and other formats that are more reliant on vehicular traffic and personal space.
Tracking and footfall in the new local
The new local will remain king for a while, so advertisers – particularly smaller ones – should not put hard earned cash into attempting to drive footfall from wider geographic areas.
Mobile will come into its own once again in terms of its ability to track consumers who have been served a retail store or product offer ad.
With changes to cookies and Apple's iOS, opt-ins will become more critical. The likes of Skyfii and O2 motion systems will become more important as they add to retailers' CRM and tracking capabilities.
The new local will shape TV viewing
Despite the increase in TV ad revenue, linear TV could lose out in viewing figures, even with key summer events such as Euro 2021, as audiences flock outside.
Weekends, holidays and good weather are likely to have a far more significant impact than in previous years. However, Broadcast VOD viewing will inevitably increase as viewers catch up more in their own time. This is particularly so for younger audiences – BVOD accounted for 19% of 16 to 34 year olds' broadcaster viewing in 2020, according to Thinkbox.
The advertising industry is rightly anticipating growth, preparing new campaigns and looking to pick up from where things were left before the last lockdown. But for advertisers, the route back to normality is somewhat slow and uncertain.
Talk of bounce-back is largely gone and the stop-start experience of the past 12 months has taught everyone to be very cautious about the speed and nature of recovery.
Brands will need to sequence their media activity according to the various stages of the nation's move out of lockdown. Right now, our movements are still fundamentally local.
Suzana Lay, head of brand team & planning director at The Grove Media
This article appeared on Mediatel, link below
https://mediatel.co.uk/news/2021/04/15/what-is-the-new-local/